Memorial Church is a loving, caring community of God's people. Here, no one needs to face the burdens of life alone. As children of God, we join in a journey of faith with a full program of nurture to help you grow in God's grace!

Go to https://www.westwardroad.com for more information about this group!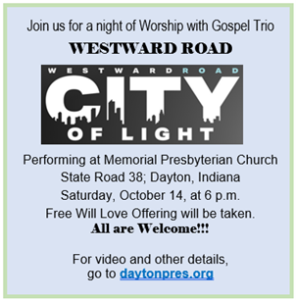 Please feel free to call us, or drop in if you're in the area, we'd love to see you!